I can't believe I forgot about this, but someone in one of the comment threads reminded me. Fifty years ago this month, the first issue of National Lampoon hit the stands. (Read the inside story of that first cover here.)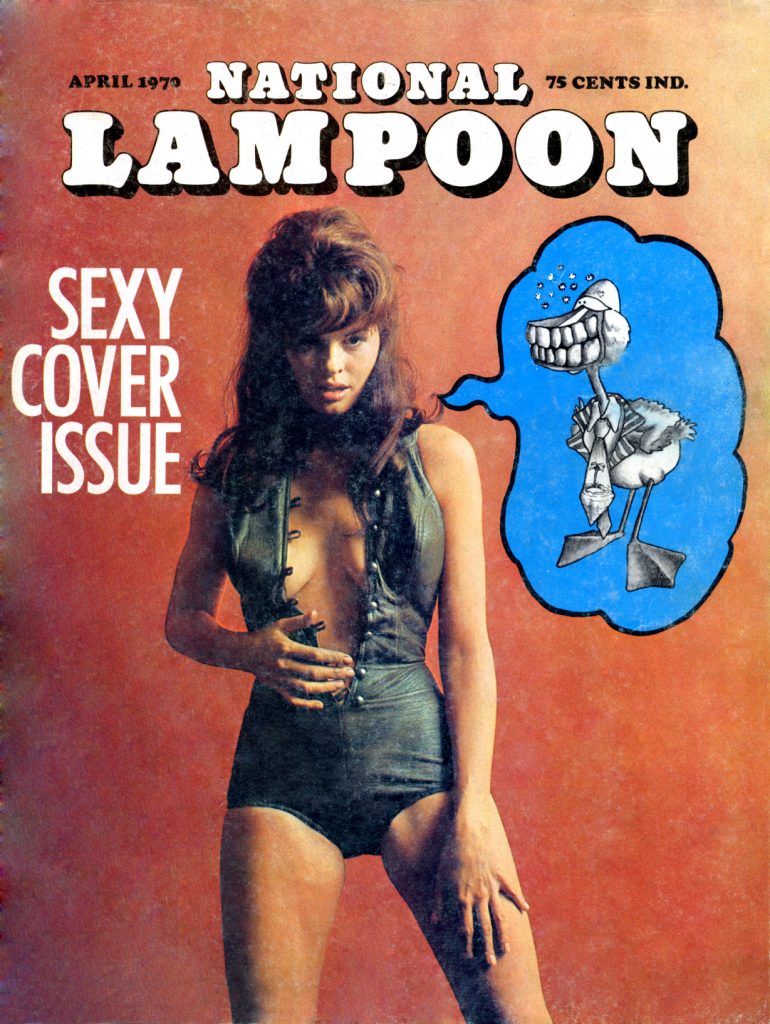 So far, I haven't seen any notice of this in the media. But it's not surprising since, as a brand, National Lampoon is practically dead, and the magazine has not been published since the embarrassing November 1998 ("Failure") issue over twenty years ago.
There have been a few events in recent years, such as the National Lampoon documentary and the Doug Kenney biopic, not to mention the impending release of anthologies of Trots & Bonnie and B.K. Taylor's NatLamp comics this year, but no "gala" events that I know of.
National Lampoon actually did celebrate their 50th anniversary once before with issue number 50 in May 1974, with the cover printed in metallic gold ink. Too bad the magazine isn't around to celebrate fifty years.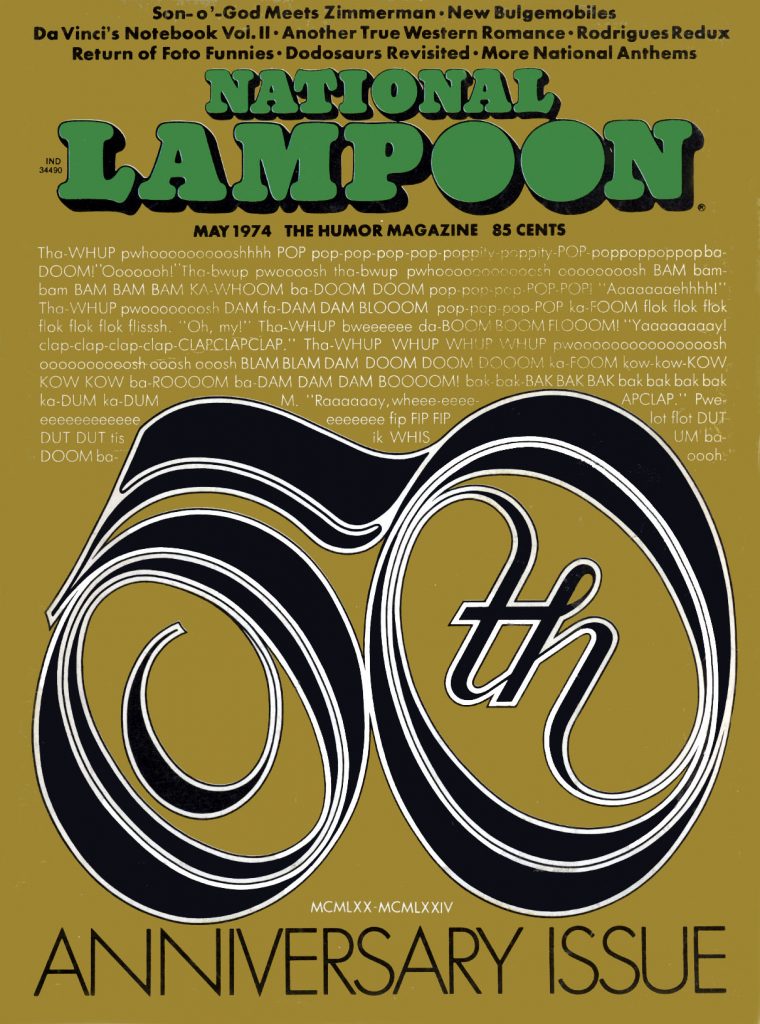 Anyway, happy 50th, National Lampoon, wherever you are!