Sam Gross, probably the most iconic of all the single-panel National Lampoon cartoonists, has died at the age of 89.
Sam's work appeared in the magazine almost from the beginning, starting with the May 1970 Vol. 1, No. 2 ("Greed") issue, and then regularly thereafter, well into the 1990s when it finally ceased publication.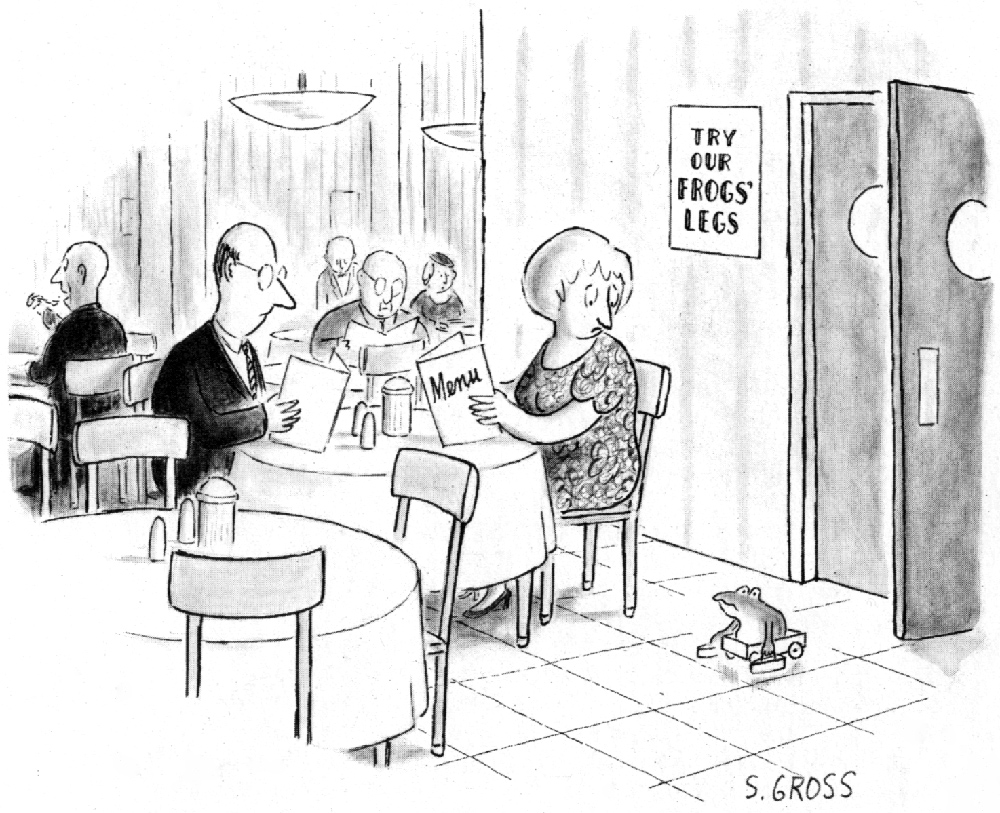 He is probably best known to Lampoon readers for his "frogs' legs" cartoon (above), which first appeared in the December 1970 Vol. 1, No. 9 ("Christmas") issue. It appeared more prominently—and in color—on the cover of the album "That's Not Funny, That's Sick" (1975) and was later sold as an art print by the magazine.
Gross could be counted on to create some of the funniest and sometimes sickest cartoons in the magazine. And sometimes they were just plain weird in the funniest possible way. Here are some of my favorites: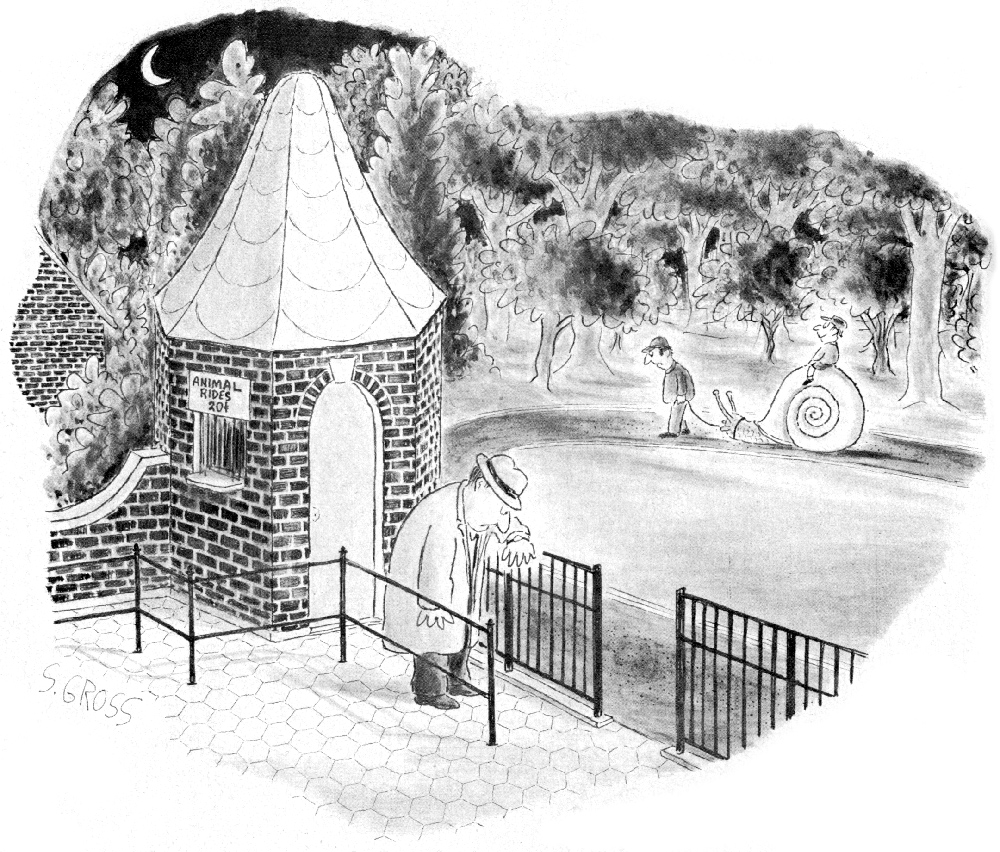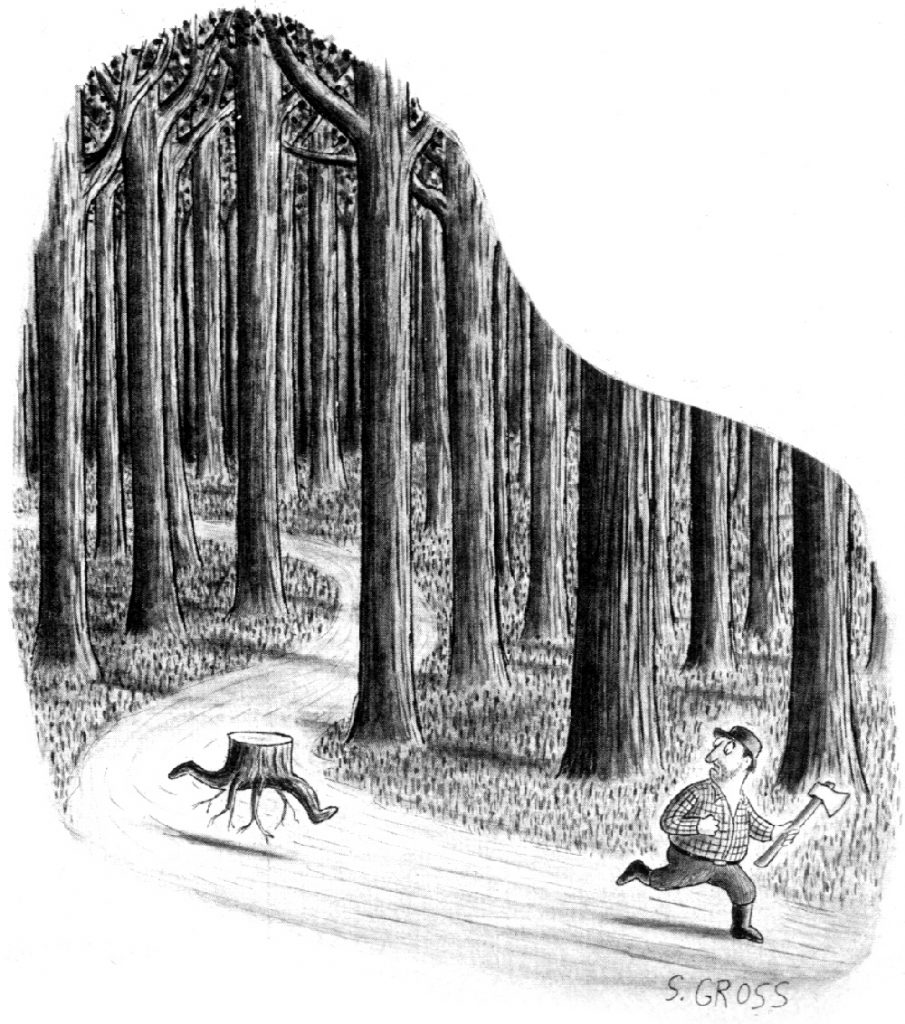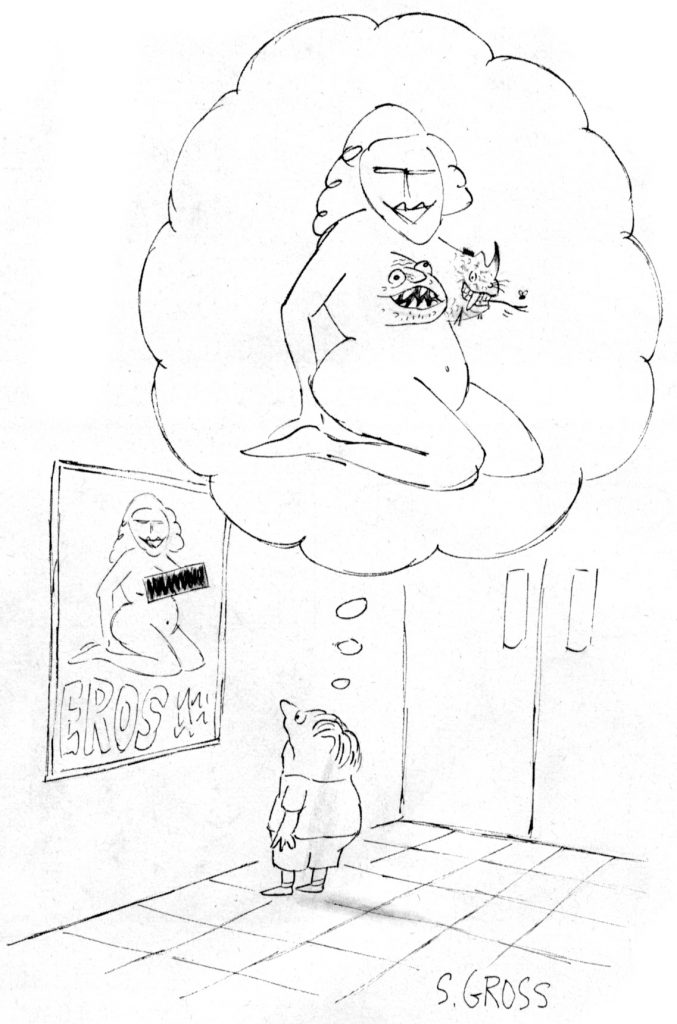 (I wanted to post his "tampons from outer space" cartoon, but was unable to find it. If anyone knows which issue it appeared in, let me know in the comments below and I'll add it here.)
Gross was incredibly prolific. The bulk of his cartoons were done for other magazines, particularly The New Yorker, but even for family-oriented publications like Parents. But his NatLamp work was Gross at his uncensored best.
My favorite obit of Gross is the one by Michael Gerber of American Bystander. More obits: The New Yorker, The Washington Post, The New York Times.
R.I.P., Sam.