STAFF & CONTRIBUTORS | Index
< Previous | Next >
Contributing Artist, 1972-90; Editor, 1979-81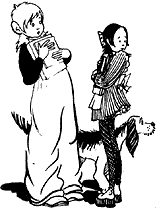 Cartoonist best known for her long-running "Trots and Bonnie" comic strip about a naive but curious teenage girl (Bonnie) and her faithful dog (Trots). The other recurring character was Bonnie's free-thinking and more worldly friend (Pepsi). The stories usually centered on Bonnie's often confused explorations into the world of adults. Trots, who only spoke when alone with Bonnie, usually delivered the punch line.
"Trots & Bonnie" first ran in the November '72 (Decadence) issue, and appeared regularly (and nearly continuously) in the Funny Pages section until October '90 (Back to School).
Flenniken also did a number of full-color multi-page feature comics in the magazine, sometimes featuring "Trots & Bonnie," sometimes not. She also illustrated the October '78 (Entertainment) issue cover. She was on staff as an editor for the magazine from 1979 to 1981 as well.
Shary and her husband at that time, Bobby London (who did "Dirty Duck"), were brought in by editor Michel Choquette. She is from Seattle.
She now appears (I'm told) in Mad magazine.
(Bonnie, Pepsi, and Trots shown above. Copyright 1973 Shary Flenniken. Used with permission.)
Shary's Website: www.sharyflenniken.com
Sample "Trots and Bonnie" strips
(Used with permission):
August, 1973: "Celebration of Birth"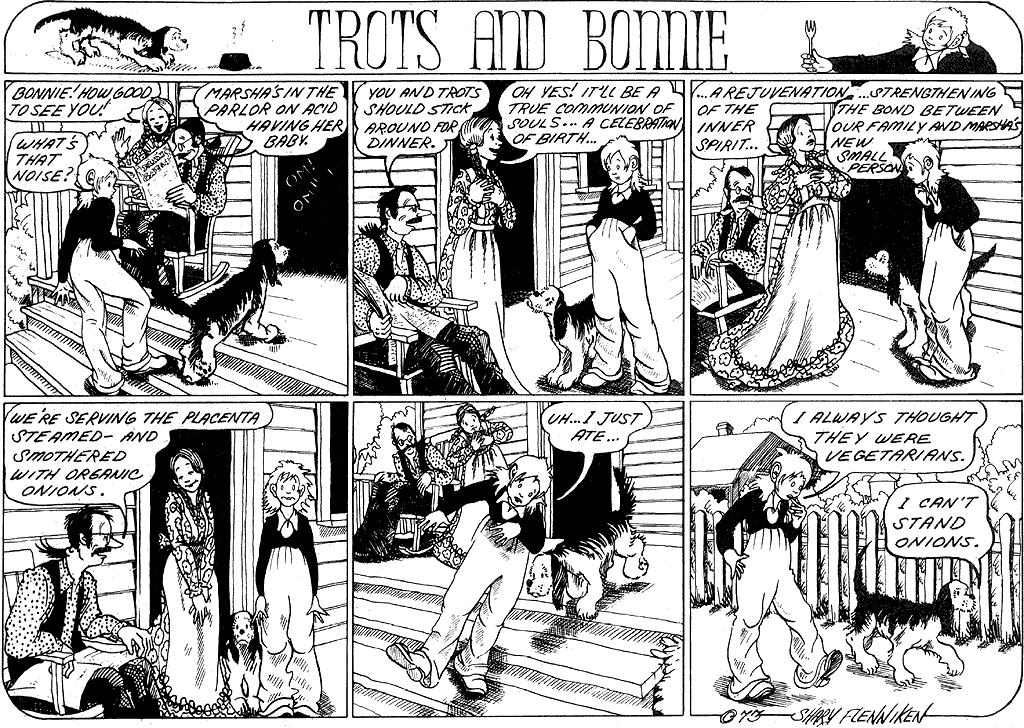 March, 1974: "Playing Doctor"