Your
Unauthorized Guide
to the Golden Age of National Lampoon
Magazine (1970-1975)
Last updated: September 21, 2016 04:28 PM. Original material (excluding quoted material) © 1997-2004 Mark Simonson.
Mark's Very Large National Lampoon Site is not affiliated with National Lampoon or National Lampoon Inc. Click here for the real thing.
Powered by
Movable Type
| | |
| --- | --- |
| January 2011 Archive | |
January 27, 2011
Founding publisher of National Lampoon, Matty Simmons, is working on a book called Animal House: The Book about the making of the movie. If you have any funny or interesting stories or incidents that happened to you during or after or because of the movie, Matty would like to hear from you. You can send your stories to: mattyahbook@aol.com
Posted January 27, 2011, 09:38 PM in News.
January 11, 2011
Rare Sam Gross lithograph (the "frog's legs" cartoon) on eBay right now (not cheap, either). Check it out.
Posted January 11, 2011, 12:43 PM in News.
January 6, 2011
Forty-Year-Old Puzzle Solved!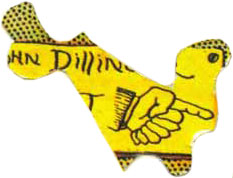 The July 1970 (Bad Taste) issue included a cartoon by Peter Bramley that was purportedly "too vulgar to be run as originally intended." To render it harmless, the cartoon was presented as pieces of a jigsaw puzzle. Now, over forty years later, Cartoon Carol (of Pox Girls in Australia) has assembled the puzzle, using the latest computer imaging techniques to avoid damaging the precious copy of the magazine in which it appeared. To view the completed puzzle, click (if you dare) on the puzzle piece displayed here. Glad that's finally cleared up.
Posted January 6, 2011, 11:35 AM in News.